Complete Wildlife Removal For Your Plano, TX Business
Plano, TX, is a growing city like no other. It's known as one of the premier suburbs in the Dallas-Fort Worth metro complex and provides locals with all the amenities they could ever ask for. Unfortunately, life in Plano also appeals to the local wildlife populations. These intruders are eager to get onto our properties, and when they do, they can cause serious problems. The most effective way to deal with wildlife activity on your property is to call the Collin County pest control experts.
Welcome to Brinker Animal Removal, your go-to source for wildlife trapping, removal, and exclusions services. We are a family owned and operated company that prides itself on offering quality customer services, and the highest possible level of professionalism. We also provide complete attic treatments and restoration services to help you recover from structural damage and contaminated insulation. Call us today to discuss your wildlife control needs.
Commercial Wildlife Control In Plano, TX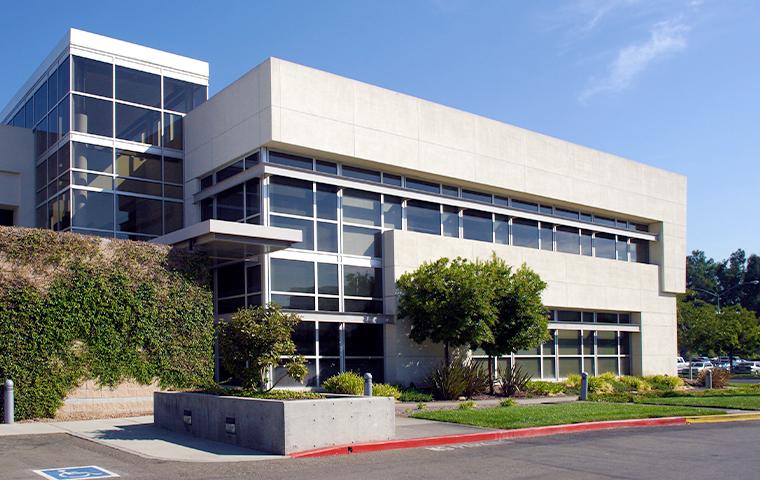 If you want to protect your business from a wildlife infestation, you've come to the right place. Brinker Animal Removal offers humane trapping services that allow wild animals to move back into their natural habitats. The only time we ever implement lethal animal removal tactics is in cases where people on the property are in harm's way. For example, a rowdy pack of large raccoons might require us to implement a lethal animal removal strategy.
When it comes to choosing the right animal removal company, you should hire a company that deals with animals of all sizes. Some companies specialize in removing only small rodents, but not us. Here at Brinker Animal Removal, we handle animals that range in size from tiny mice to fully grown deer. Whatever wildlife problem you're facing, we're here to help you.
Cost also factors into your decision to hire a wildlife removal company. Many of our competitors charge by the hour, which lowers the incentive to get the job done right in a timely manner. The expert team of animal removal professionals at Brinker Animal Removal charges by the job, which motivates our team to take care of the problem as efficiently as possible. To give you total peace of mind, we offer a lifetime warranty on all of our services. Contact us to learn more.
Professional Rodent Control Solutions In Plano, TX
Whenever the temperature plummets or food becomes scarce, small rodents such as mice and rats make their way into local properties. You may hear light scratching on the wooden beams in the ceiling, or you might find occasional droppings that indicate the presence of small rodents. It's important to consider that rodents can cause serious damage to the wood, pipes, wires, and bricks located inside your structure, which can become very costly.
A common strategy for removing rodents is to set up a few traps stocked with cheese, but the truth is, this strategy will not eliminate your rodent problem. For complete rodent control and prevention services, it's a good idea to contact the animal removal professionals at Brinker Animal Removal. For nearly 30 years, we've provided comprehensive rodent detection and removal services that Plano property owners can count on. Get in touch with us, and we'll get the ball rolling.
Quality Animal Removal Services In Plano, TX
When it comes to choosing a professional animal removal team, it's important to ask the company what services they provide. Some of our competitors offer a limited number of services. They don't offer repair work and preventative solutions to keep animal intrusions at bay.
In your search for the right company, it's also important to determine their extraction methods and whether they cover the entire property, including the backyard. Our professional animal removal solutions encompass a wide array of services, and we're proud to offer the most comprehensive package of animal removal services in all of central Texas. Reach out to us today to get started.
Wildlife Trapping Tips For Plano, TX Property Owners
Our team of dedicated service specialists recommends a few tips to help in your wildlife trapping efforts:
First, make sure to set traps that children and domestic animals cannot find; this especially important for traps containing poisonous food.
Second, place the traps out of sight, so guests cannot access them.
Third, identify each trap by adding your name and address, and check them often to prevent any trapped animals from suffering painful deaths.
When it comes to removing wild animals from your home, Brinker Animal Removal is the right choice. Our affordable and efficient services are customized to meet all of your needs. We catch uninvited furry guests and then find new homes for them in the wild.
Brinker Animal Removal offers customer-first animal removal solutions; just read our online reviews to hear more from our satisfied customers. Contact us today to schedule an appointment, and we'll get started on a customized approach to take care of wildlife activity on your Plano property.
Wildlife Removal Types
Request Your Free Inspection
Complete the form below to schedule your no obligation inspection.