Animal Removal Services For Your Dallas-Fort Worth Commercial Property
No matter what type of business you're in, you understand the importance of keeping animals off your DFW metroplex facility and off your property. From bats to rodents and snakes, when wildlife invades, problems come right along with them. A wildlife infestation causes damage to your building, health and safety risks to your staff and customers, a loss of revenue, and a damaged reputation for your business itself.
Eliminating animal infestations is no easy task and should be left to the professionals to ensure that the job is done thoroughly and safely. At Brinker Animal Removal, we have the skill and experience needed to remove your animal infestation in its entirety, seal all the areas around your building that animals could use to get inside, and clean any attic areas contaminated during the infestation.
Our Commercial Wildlife Control Services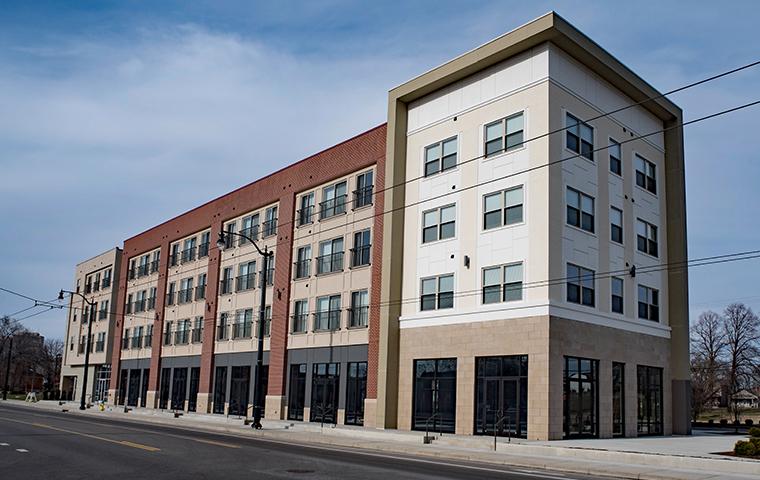 Your service begins with an initial inspection of your property – one of the most important steps in the entire process. A technician will visit your facility to talk with you about the problems you've been experiencing. We want to know what noises you've been hearing and where they're coming from and if you've noticed any areas that look chewed up, among other things.
From there, the technician will inspect the attic area or take a look above the drop ceiling. He'll look for trails through the insulation and droppings in order to identify the type of pest in your building. He'll also take this opportunity to determine how badly the insulation is damaged, as this will help determine if a full or partial restoration is necessary.
Once we've inspected the interior, the technician will move outside to inspect your building at both ground level and the roof. During this part of the inspection, he's looking for any possible entry points. After he has all the necessary information, he'll write up a detailed estimate of the work needed and the cost to eliminate your wildlife problem and keep it out for good.
No two treatment plans are the same because no two businesses experience the same wildlife problems or have the same setup. We will provide you with the customized services your business needs, which may include trapping, exclusion, an attic treatment, attic restoration, or, more likely, some combination of these services.
Typically our services are one-time services. However, because they come with a lifetime warranty, if you have any problems after we service, we'll return to make it right.
Grocery Stores
Allowing wildlife to invade your grocery store is a recipe for disaster. Not only will they ruin thousands of dollars of inventory, but they can also sicken your customers. Keep them out with Brinker Animal Removal.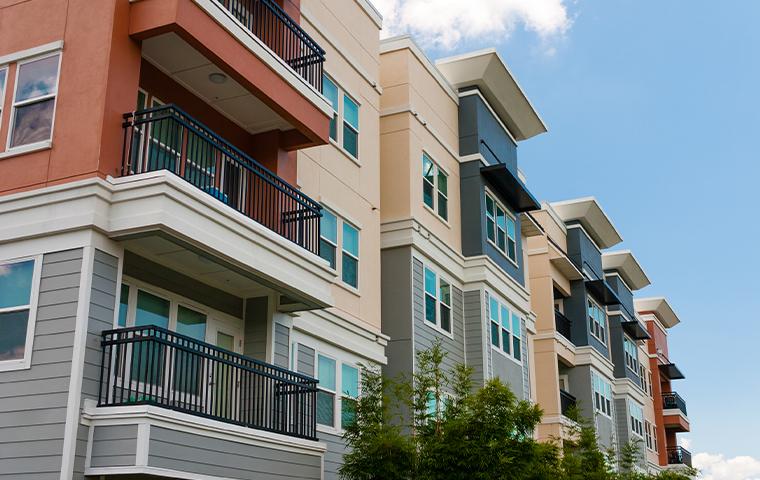 Multi-Family Housing
When animals get into your multi-family housing unit, they may start in one small section but can quickly spread throughout the entire building. Keep wildlife out with the help of Brinker Animal Removal.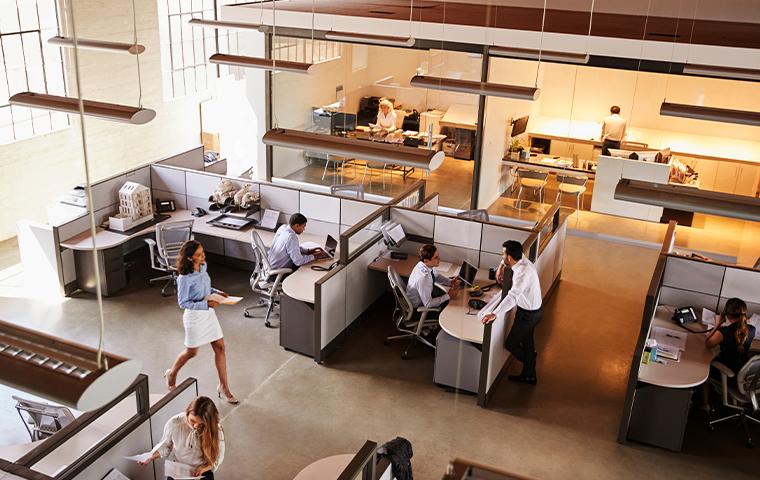 Office Spaces
Nothing will slow down the work of a productive office setting like an animal infestation. Keep your office safe and productive with the help of Brinker Animal Removal.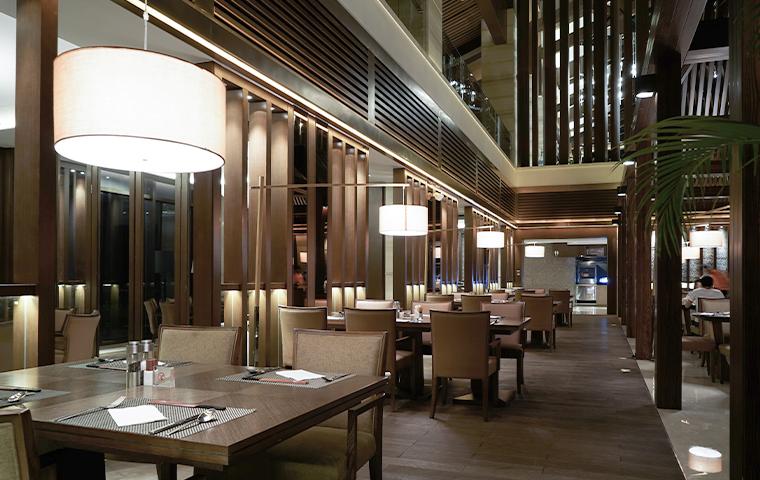 Restaurants
When pests get into your restaurant, you must take care of them as quickly as possible to avoid health problems, property damage, and a destroyed reputation. Let Brinker Animal Removal solve your wildlife problems.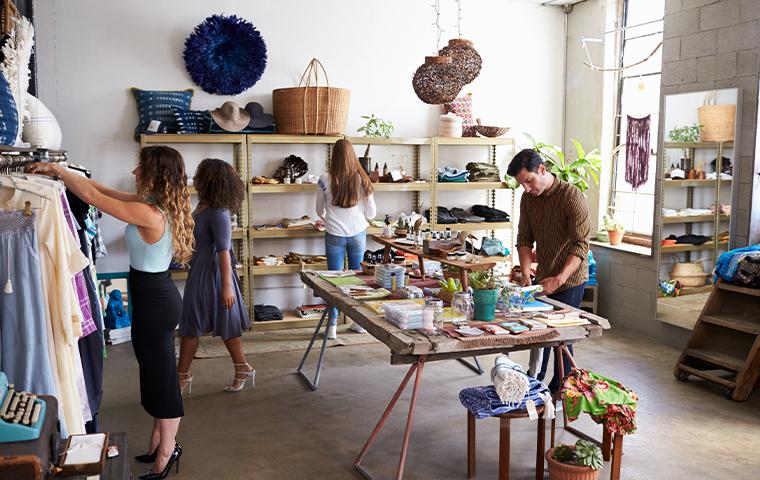 Retail Stores
If animals get into your retail store, they will damage your inventory and scare your customers away. Keep your store in good standing with the help of Brinker Animal Removal.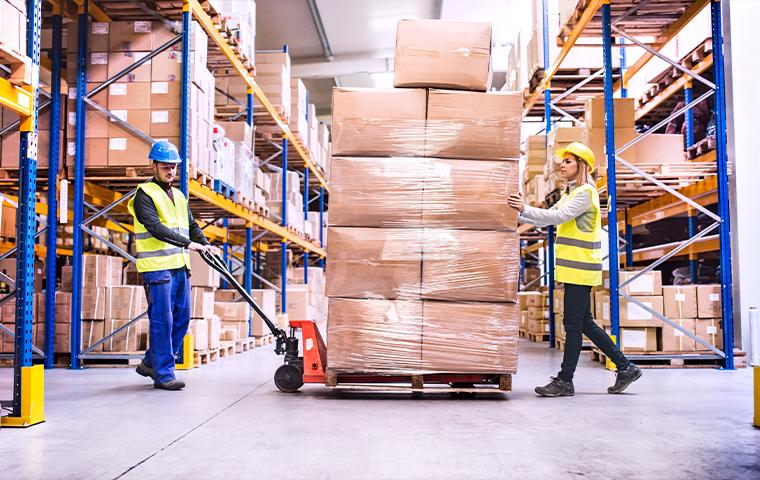 Warehouses
An animal infestation in a warehouse setting will cause serious damage to the goods inside and to the building itself. Protect your warehouse by partnering with Brinker Animal Removal.
Reasons To Choose Brinker Animal Removal
If your business requires animal removal, sealing, or decontamination services, Brinker Animal Removal is the company to call!
We customize our services to meet your business's specific needs.
We provide a lifetime warranty with our services.
We offer same day and emergency services.
We are family-owned and operated.
We have over five years of experience in the industry.
We focus on providing high-quality work, exceptional customer service, and professionalism in everything we do.
Protect Your DFW Business With Brinker Animal Removal
If animals have infiltrated your business, or you know there are openings where they could get in, Brinker Animal Removal can help. We'll eliminate any wildlife activity, clean the areas where they spent their time, and make sure to properly seal your building to keep animals out. Contact us today to schedule an inspection.
Request Your Free Inspection
Complete the form below to schedule your no obligation inspection.