Complete Wildlife Removal For Your Little Elm, TX Business
The city of Little Elm, TX, is a beautiful community located right on Lewisville Lake. Life by the water has its benefits, but it also means increased pest activity. Here in Texas, local properties are susceptible to wildlife infestations all year long, which puts you in serious danger. The best way to deal with wildlife is to reach out to a team of highly trained experts. Here at Brinker Animal Removal, we're proud to offer comprehensive wildlife detection, removal, and exclusions services that our customers can trust all year.
Our family owned and operated company has been servicing properties throughout Denton County and the surrounding areas since 2015. We're proud to protect over 400 homes and over 50 local businesses from the dangers of wildlife infestations. Whatever kind of infestation you're facing, give us a call today. We're here to help you.
Commercial Wildlife Services In Little Elm, TX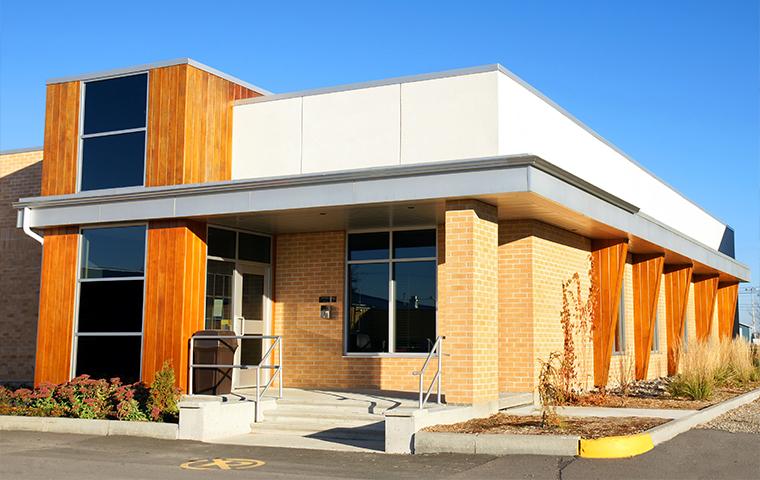 For the best pest removal services in Denton County, go with the company that has amassed over 35 years of industry experience. That's right! Brinker Animal Removal started back when Ronald Reagan lived in the White House, and the Cold War was at its peak. Fast forward to the 21st century, and Little Elm property owners still face the same common problem: wild animals.
From large possums to tiny mice, our licensed and bonded animal removal professionals are here to help. We resolve animal infestations by conducting efficient inspections and using humane trapping practices. Critter control requires a sense of urgency, which is why our animal removal experts are available 24 hours per day, seven days a week. While other animal removal contractors wait until morning, we immediately respond to emergency calls at any hour of the night. Reach out to learn more about our commercial wildlife services.
Are Rodents A Threat To Your Little Elm, TX Property?
Do rodents pose a threat to your Little Elm property? The answer is an emphatic yes. Rodents possess sharp teeth that rip through virtually every type of material. These destructive critters can even rip away insulation from a wall, exposing important electrical wires. It is not just one culprit that does all the damage. Every female rat, for example, can deliver up to seven litters per year, with as many as 14 babies in each litter. So, when one pregnant rat enters your home, there is the possibility that within one year, more than 100 rats will roam the attic, kitchen, and basement. That's a lot of teeth that can do a lot of damage.
That many rodents also means a lot of fecal matter. Rodents travel around your property, leaving urination and fecal matter that can contaminate food sources and vulnerable surfaces. This contamination can result in an outbreak of a food-borne illness, such as salmonella, diarrhea, dysentery, and severe stomach cramps. Here at Brinker Animal Removal, we're here to deal with all kinds of rodents on your property. Our team will catch rats, mice, and squirrels, and we'll show you how to prevent wild animal invasions in the future. Call us today to get started.
How To Prevent Animals From Getting Into Your Little Elm, TX Attic
Animals seek entry into our properties, looking for food and water. If you cut off an animal's sustenance source, the incentive to remain in your Little Elm property diminishes dramatically. Critters want two things from an attic: shelter, and easy access to food and water. Luckily, there are some tips for preventing these intruders from getting into your attic.
First, we recommend storing dry food in airtight plastic containers stored on cabinet and pantry shelves high above the floor. You should also fix leaky water pipes and clean out clogged drains to eliminate potential water sources. We also recommend storing firewood at least 20 feet away from the perimeter of your house. Stacked firewood and thick vegetation offer wild animals the perfect staging areas for an invasion.
One of the things we do during a roof and foundation inspection is to mark the holes and cracks that we need to seal off. We will determine the specific needs of your property and get to work, making the necessary exclusions to protect you moving forward.
Certified Animal Removal In Little Elm, TX
When you hire Brinker Animal Removal, you work with an animal removal company that has earned the highly coveted GAF Certified Master Elite Contractor designation. The GAF certification is awarded to companies that have established years of providing superior service.
We also received GAF certification because our animal removal specialists implement transparent business practices. Brinker Animal Removal communicates with you daily to ensure you can plan your day while we work to remove wildlife from your property. Contact Brinker Animal Removal today to set up your initial inspection, and we'll get the ball rolling.
Request Your Free Inspection
Complete the form below to schedule your no obligation inspection.