Complete Wildlife Removal For Your Rowlett, TX Business
The city of Rowlett, TX, is surrounded by Lake Ray Hubbard. It's a beautiful water reservoir and recreational lake that makes Rowlett a pleasant and exciting place to live, work, and play. We're not the only ones who like life by the water, however. Local wildlife populations are also big fans of conditions here in Rowlett, and that exposes our properties to the dangers of an infestation. The best way to deal with wildlife activity is to call in the professionals.
Here at Brinker Animal Removal, we deal with all kinds of local Texas wildlife, including opossums, skunks, birds, bats, bees, raccoons, rodents, snakes, and squirrels. Since 2015, our family-owned and operated company has been providing local properties with complete wildlife removal and exclusion services. Reach out to us today to discuss your wildlife control needs.
Commercial Pest Control In Rowlett, TX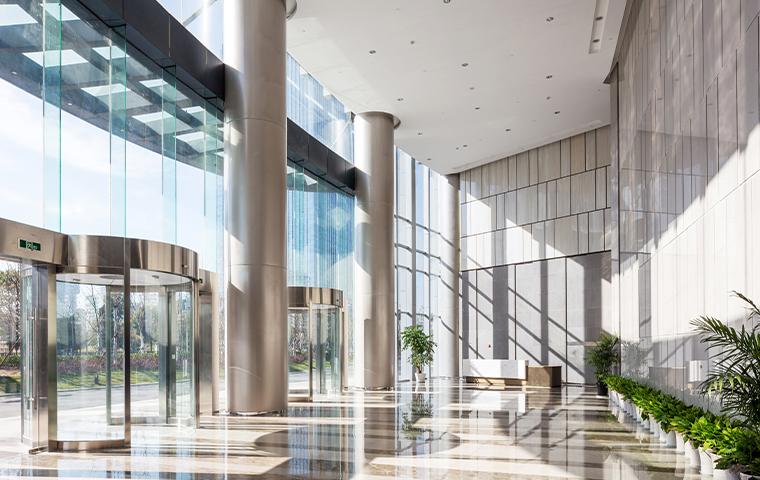 There are so many businesses here in the DFW metroplex, which is why it's important to maintain a good reputation around town. Unfortunately, when wildlife activity becomes a factor, your business's good name is seriously compromised. If you want to effectively protect your business and those inside it from harm, it's a good idea to rely on the pros. The team at Brinker Animal Removal offers wildlife removal, exclusions, and proofing services that you can trust all year long.
After a thorough inspection, we'll determine the right plan of action and develop a customized treatment plan to meet your needs. Whatever kind of wildlife species you're up against, it's never a good idea to handle it alone. We're here to deal with it for you in a safe, effective manner that you can feel good about. Reach out to us today to learn more, and we'll get the ball rolling.
Rodent Control: How To Keep Rodents Off Your Rowlett Business Property
Rodents are dangerous intruders. They bite, they contaminate everything they come into contact with, and they're capable of spreading a variety of diseases. They can also cause serious structural damage, endangering everyone inside.
If you want to prevent rodents from entering your facility, here are some helpful tips to keep in mind:
Seal entry points and block off cracks & crevices.
Maintain cleanliness and reduce clutter around the property.
Eliminate excess moisture and reduce available food sources.
Store all food in gnaw-proof containers, and keep the garbage in sealed, metal bins.
Keep tree trimmings & woodpiles away from perimeter of the structure.
If you want guaranteed protection, contact Brinker Animal Removal right away. Our team will identify all rodent activity, remove all populations and conducive conditions, and then perform necessary exclusions to keep the infestation out for good. Get in touch with us for all of your rodent control and prevention needs.
Rowlett, TX Business Owner's Guide To Bird Control
If birds get inside your commercial property, there are many negative consequences to be aware of. It's common to hear chirping noises coming from the ceilings or inside the walls. You should also know that birds leave feces everywhere they go, and their droppings tend to smell horrid. As a local business owner, a bird infestation poses a real threat to your property and everyone inside.
You may be wondering how birds can even get into your business in the first place. They usually gain entry through attics, wall voids, and crawl spaces. Once inside, they compromise the building's structural integrity and damage the construction from the inside out. They also leave their droppings, contaminating the entire facility and compromising everyone's health and safety. If you're looking for year-round protection from bird activity, reach out to the pros at Brinker Animal Removal today. We guarantee complete bird removal services you can trust all year long.
Are The Snakes Near My Rowlett, TX Business Dangerous?
No one wants to find a snake slithering across their office. It's upsetting to think these pests can infest local businesses, and it's even more upsetting when you consider the consequences. Here in Rowlett, there are four species of snakes to worry about. These venomous intruders can bite and cause real harm to their victims.
The most dangerous snake species in the area are copperheads, cottonmouths, rattlesnakes, and coral snakes. They inject venom into their prey, and if the bite isn't taken care of in a timely manner, it can have very serious consequences, sometimes fatal.
There's even a saying about the coral snake, as these specific snakes are distinct for their skin, which has red and yellow rings. While there are non-venomous snakes that look similar, the coral snake is the only snake species where the red and yellow rings touch. As the saying goes, "red touch yellow, kill a fellow."
It's important to be aware of the dangerous snakes here in Rowlett, and the safest, most effective way to deal with them is to reach out to a team of wildlife professionals. Brinker Animal Removal provides complete snake removal and exclusions services you can rely on all year long, so give us a call today to get started.
Request Your Free Inspection
Complete the form below to schedule your no obligation inspection.